Error en IRPF Massive con EHP7
Buenos días.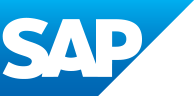 Acabamos de realizar un upgrade de SAP ECC 6.0 -> EHP7 y quería probar el proceso de verificación masiva de IRPF ( Report RPCIR1E0 )
pero al intentar ejecutarlo me presenta un mensaje de error :  "Esta función sólo se debe utilizar en conexión con SAP EHP 4 p.ERP 6.0" Nº mensaje: 5E551
He investigado y lo único que he encontrado es una nota que puede tener que ver,   2084476 - Message P99B073 is prompted by
Spanish localization programs
  Esa nota indica que para solucionarlo hay que  entrar en SFW5 y activar funciones empresariales -> ENTERPRISE_BUSINESS_FUNCTIONS -> HCM_LOC_CI_5 (HCM Temas de localización para España).
Me da mucho miedo tocar las funciones empresariales. ¿Alguien
sabe decirme algo de esto?
Muchas Gracias.
Miguel Angel Jiménez.
Hola Miguel
En la Nota 1732617 (MASSIVE: Massive Gener. of IRPF downport for EHP5 and EHP4) contiene más informaciones también. Básicamente sí, debes activar la funcionalidad (y sus prerrequisitos) en SFW5.
Saludos,
Licaro Dorneles
0
View this answer in context